Special Offers
Company Wide: Sales, Offers and Coupons
Print All Specials
$5.99 for 40 lb. Morton Clean and Protect Pellets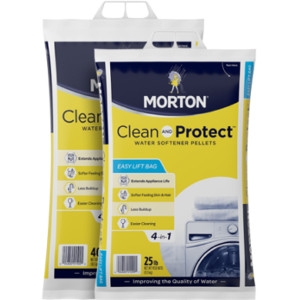 October Bargain of the Month! $5.99 for Morton Clean and Protect Pellets. Morton® Clean and Protect™ contains a formula that prevents buildup in pipes and appliances, helping to extend their life and improve efficiency. Available on item number 748 947. Customer responsible for taxes and fees. Prices valid October 1 - 31, 2017 while supplies last.
*Instant rebate of $1.00 for a final price of $4.99 – Exclusive for True Value Rewards Member! Use the card to save. Limit 4 per household with True Value Card. Instant Rebate amount available as mail-in savings for non-True Value Rewards Members. *
Not valid with any other discounts or sales.
Valid:

10/01/2017

at 12:00 am
-

10/31/2017

at 11:59 pm
Offered by Chisholm Trail True Value